I'm Jojo Chongjaroenjai, an art director & animator, currently living and working from Ventura, CA. I'm originally from Nakhon Ratchasima, Thailand. I enjoy bringing ideas to life through stories and characters (and I love food!). I'm passionate to learn, to solve problem through design, and to find different ways to communicate visually. I believe great design leads with a good story :)  
When I'm not drawing quirky creatures or animating, you can find me hiding in my home studio sculpting polymer clay, talking to my plants, punch needling embroidery art, and daydreaming about painting the world purple!  

​​​​​​​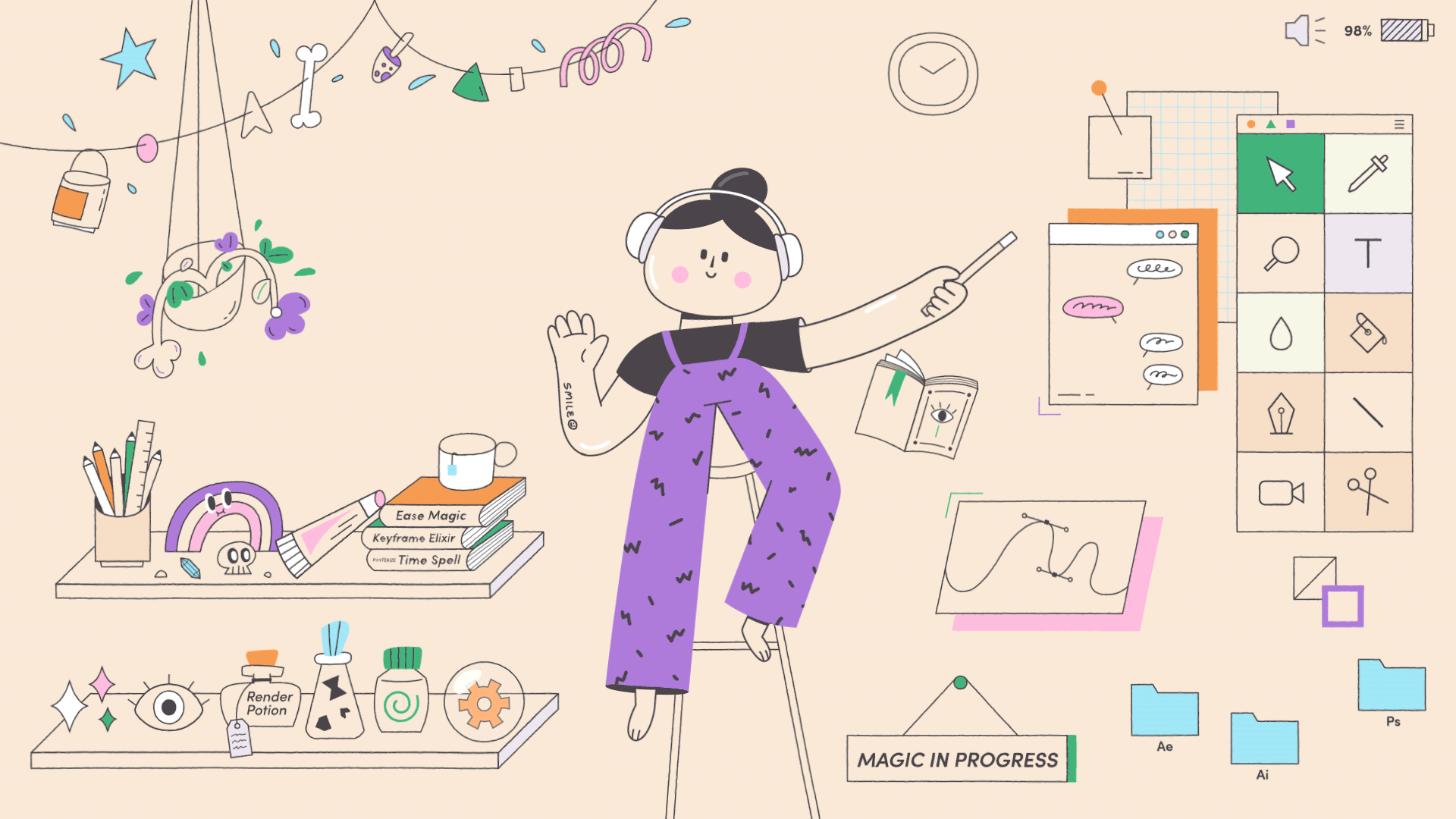 A little bit about my background.
I studied design at Silpakorn University in Bangkok for four years and later decided to embark on a new journey, moving to California in 2011, to study interaction design at Art Center College of Design. There, I found my passion in storytelling and animation. I've been fortunate to collaborate with many businesses and work on variety of projects, including educational animation, social media content, product/brand story video, marketing campaign, and explainer video. I'm looking forward to keep creating, growing, and 
celebrating life through animation, one day at a time. If you are interested to work with me or just want to say hi, please reach out at jojotchong@gmail.com